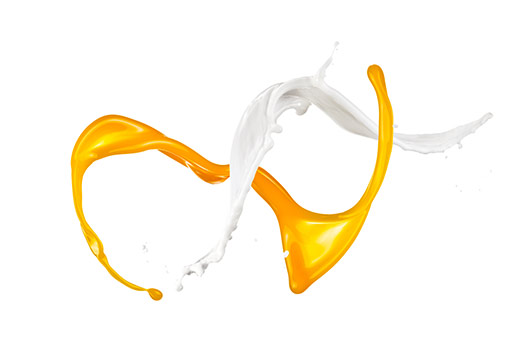 VDA lactase
opti-lactase VDA for use in the VARI-DOS-ASEPT dosing station
opti-lactase VDA is our standard product for producing lactose-free UHT milk in GEA's VARI-DOS-ASEPT dosing station. The VDA dosing station enables sterile inline dosing of lactase after thermal treatment of the milk. The lactose is then hydrolysed directly inside the package. Thanks to the innovative VDA technology and the highest quality and purity, opti-lactase VDA promises optimal taste until its expiration date without any browning of the milk.
Other VDA lactases
In addition to opti-lactase VDA, our eco-line Lactase and opti-lactase green acid line products are also available as sterile filtered products for VARI-DOS-ASEPT.
All VDA lactases are packaged in the patented VDA packaging for use in GEA's VARI-DOS-ASEPT dosing station.