The
company
Since 2002, optiferm has stood for top quality, personal consultation and customised solutions.
Experience, know-how & innovative spirit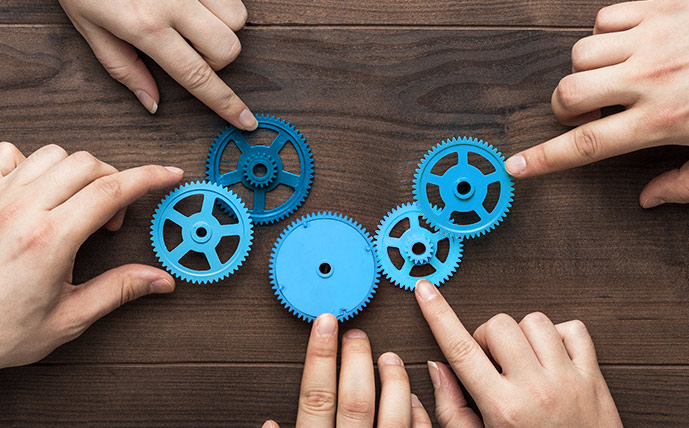 optiferm GmbH is a future-oriented yet down-to-earth biotechnology company based in the beautiful Allgaeu region in the South of Germany.
Our focus is on enzymes and cultures for the dairy and food industries. With years of experience, extensive know-how and a constant spirit of innovation, we provide our customers with tailor-made solutions of the highest quality for all their needs.
As a dynamic medium-sized company, we are very flexible: Whether it's individual mixtures, special containers or custom packaging – we make virtually anything possible for our customers! Personal contact is very important to us, as this is the only way that your needs and ideas reach us directly.
Our customers range from leading dairies and food companies to local farm-based cheese-makers in Germany, Europe and worldwide.
Our high quality level is certified through recognised certifications.
Research has always been very important to us, and we work together with various universities.
optiferm made a start in the trade and supply of dairies. Today, a significant proportion of our portfolio is made up of our own products as well as our flagship VDA (see below). The company is continuously growing and in 2019, we commissioned an extensive, ultra-modern extension to our company building in Oy-Mittelberg.
2002
optiferm GmbH was founded in Kempten/Allgaeu by the two experienced dairy technicians Edgar Weichhard and Wilhelm Fleischner: consulting, trade, distribution and processing of enzymes and cultures
2006

Start of in-house culture mixes and launch of the opti-culture product line, which has been continuously expanded and further developed ever since

ISO 9001:2009 certification

2009
Relocation to Oy-Mittelberg into our own company building
2011/2012
Start of cooperation with GEA and market launch of VDA (lactase, plant, packaging)
2012
HACCP certification
2013
Kosher and Halal certification
2015
Initial ISO 22000:2005 certification
2016
Initial ISO 14001:2015 certification
2017
Initial FSSC 22000 certification
2019
Extensive new construction/extension at the company headquarters with in-house laboratory and VDA Competence Centre
Cooperation with GEA: VARI-DOS-ASEPT (VDA)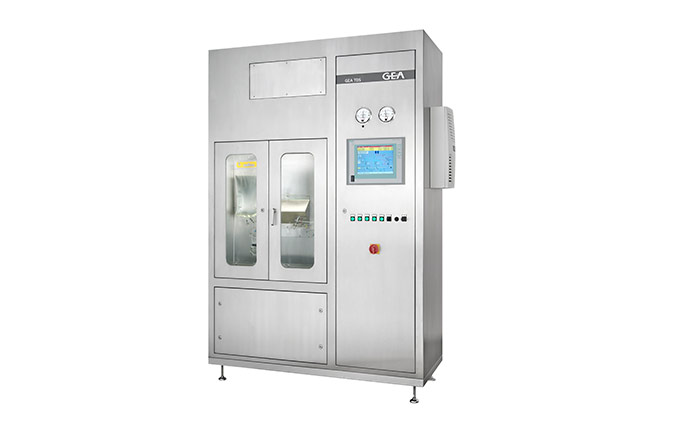 We are recognised as lactase specialists thanks to the detailed and in-depth knowledge of lactase that we have acquired over the years. Together with GEA, we have developed a complete system for sterile lactase dosing in dairy products. This system not only includes the lactase, but also the dosing system and packaging: VARI-DOS-ASEPT (VDA). optiferm is the exclusive lactase supplier for the dosing station distributed by GEA and supplies customers not only with the VDA lactase but also with the lactase know-how required for optimal use of the system.
We have set up a VDA Competence Centre in our new building in order to devote ourselves even more intensively to ongoing technical developments and to carry out tests for customer-specific new installations.
We are always here for you!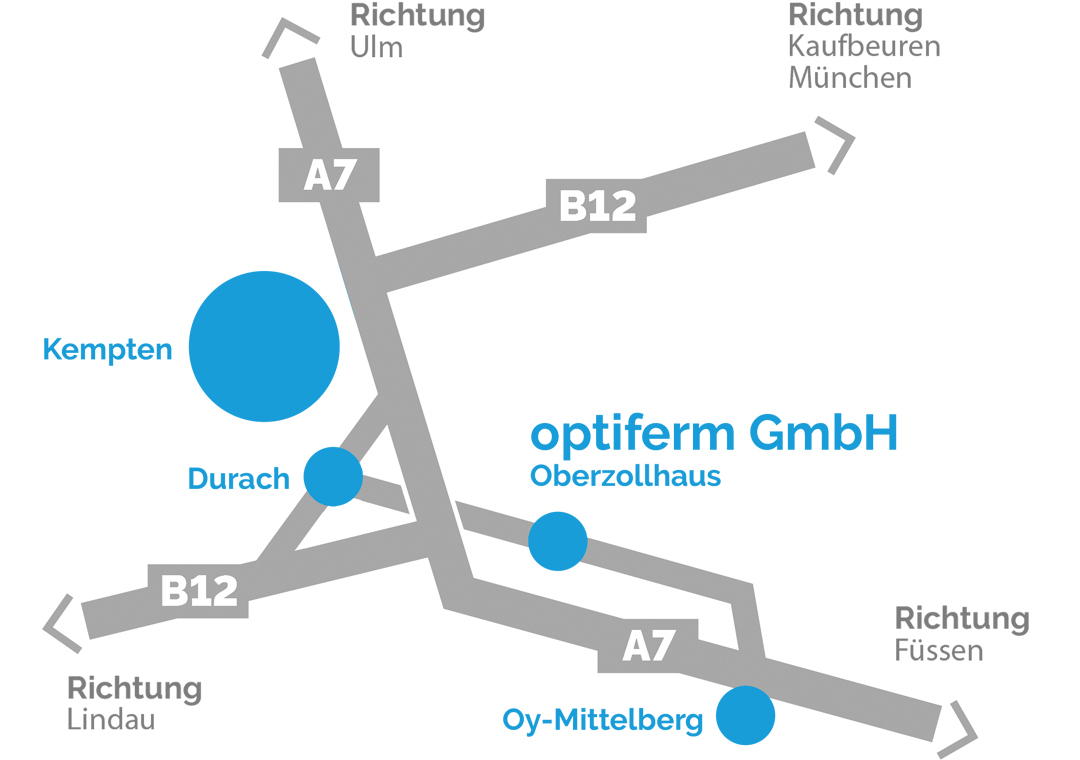 Simply contact us by phone or e-mail:
optiferm GmbH
Oberzollhauser Steige 4
D - 87466 Oy-Mittelberg
Open in Google Maps