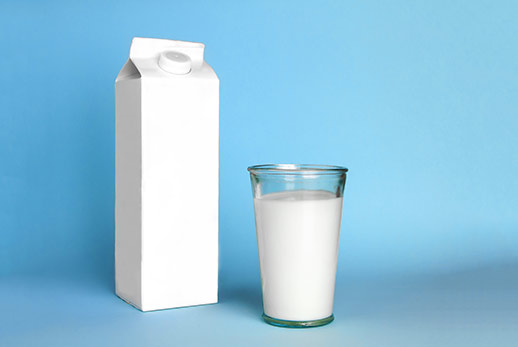 VARI-DOS-ASEPT at a glance
GEA, one of the largest system providers serving the food processing industry, and optiferm have designed and implemented the VARI-DOS-ASEPT aseptic inline dosing station in close cooperation in 2011/12 upon multiple customer request. In parallel, we have set up a sterile filtration system at our headquarters in Oy-Mittelberg and developed special patented VDA packaging for sterile filling of liquids for the dosing station. Through this complete system, we offer our customers a modern, safe and tailor-made sterile dosing station that has proven its worth in everyday dairy operations for many renowned customers.
Advantages of VDA
low enzyme costs per unit
cost optimisation through high-precision dosing
premium product quality
high production flexibility
colour stability of the milk
increased safety due to particularly strict control standards
opti-lactase VDA is used to produce tens of millions of litres of lactose-free UHT milk worldwide every year.
VDA Competence Centre
Through our many years of experience and know-how in the sterile filtration and sterile dosing of lactases, we are constantly working on improving our existing products and developing new ones at our VDA Competence Centre in Oy-Mittelberg. In addition to the production of sterile lactose-free UHT milk, we see enormous potential in the VDA system with regard to other food applications, e. g. the use of flavours and colours.
As part of our activities at the VDA Competence Centre, we work closely with our customers and are happy to take their needs and requirements into account in order to implement them in the best possible way. There we can flexibly respond to customer requests for individual solutions.
Production and safety
Product safety, i. e. sterility, is of the utmost importance in the manufacturing of VDA products. Individual production batches are only released after precisely defined microbiological analysis. Our goal is to guarantee the highest level of quality, safety and reliability.