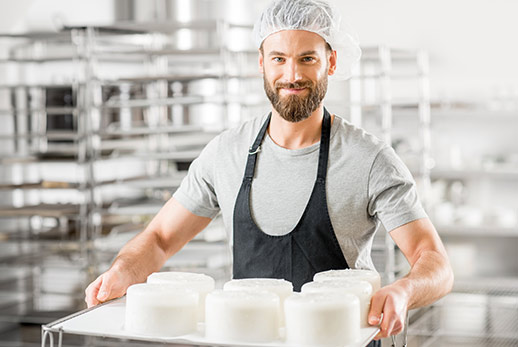 Artisan cheese dairies
As a company in the Bavarian alpine milk region, small artisan cheese dairies are also close to our hearts. With our special programme for artisan cheese dairies, we offer the opportunity to purchase not only our range of products, but also other additives, processing aids and products for the cheese dairy trade.
We are happy to advise you on your individual concerns and questions. Upon request, we can also provide you with recipes for the most popular cheeses and dairy products.